Note Please be aware that application dates could change, and we suggest checking the original article for confirmation.
Assam Career Updates 2023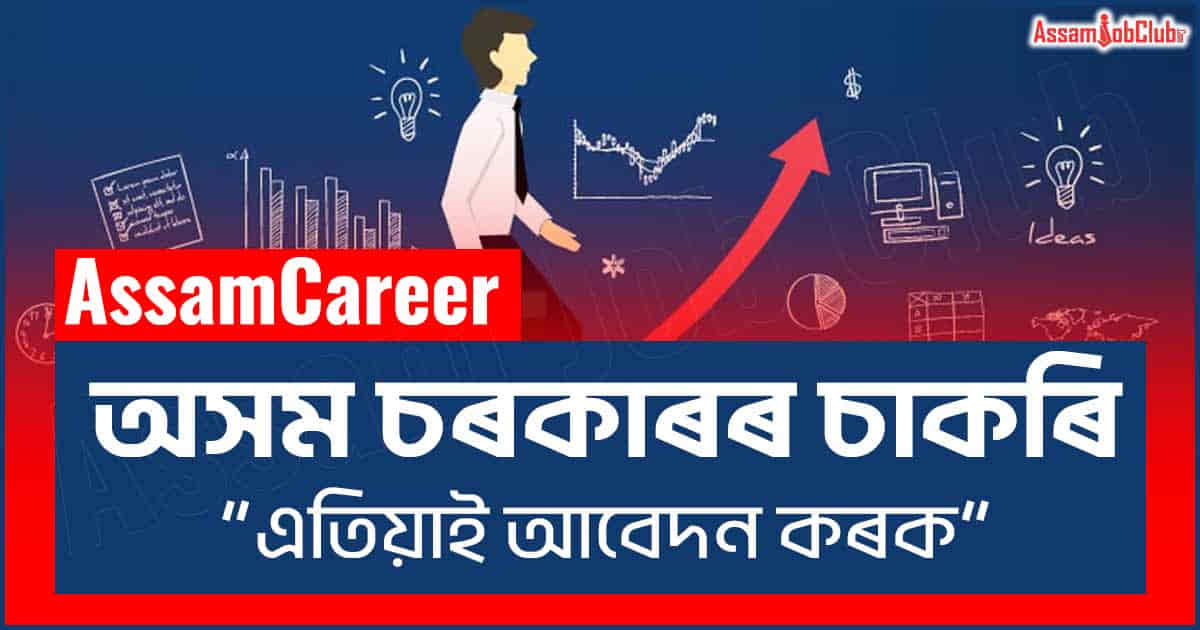 A very well-known website called Assamjobclub.com offers job updates for Assam. It provides all of the most recent job vacancies in 2023, making it a go-to site for people looking for government career jobs in Assam. On our website, job searchers can conveniently submit an online application.
We offer daily updates on admit cards, test results, scholarships, and other pertinent information besides Assam career jobs. Our website is a reliable source for the most recent job updates for applicants to various departments, including the Assam Police, SSC, DHS, APSC, Indian Army, Indian Navy, and Indian Airforce.
District Wise Government Job in Assam
A portal that provides the most recent and accurate information on various government jobs in Assam is called the Job Assam Portal. Users may quickly find their desired district government career opportunities thanks to the comprehensive list of government jobs it gives for every district in Assam. The website also provides access to other official portals that offer details on employment opportunities in particular state districts.
This website is a great resource for anyone interested in government jobs in Assam since it was created to help job seekers looking for employment possibilities in the state. The Job Assam Portal is a crucial resource for anyone wishing to begin or enhance their careers in Assam's public sector because of its user-friendly interface and up-to-date information.
| District | District | District |
| --- | --- | --- |
| Baksa | Barpeta | Biswanath |
| Bongaigaon | Cachar | Charaideo |
| Chirang | Darrang | Dhemaji |
| Dhubri | Dibrugarh | Dima Hasao |
| Goalpara | Golaghat | Hailakandi |
| Hojai | Jorhat | Kamrup Rural |
| Kamrup Metro | East Karbi Anglong | West Karbi Anglong |
| Karimganj | Kokrajhar | Lakhimpur |
| Majuli | Morigaon | Nagaon |
| Nalbari | Sivasagar | Sonitpur |
| South Salmara | Tinsukia | Udalguri |
Subscribe to Assam Career Alerts
Users can subscribe to our Assam career alerts service through various modes, such as joining WhatsApp groups, Telegram channels, and Facebook groups, following us on Twitter and Facebook pages, subscribing to our YouTube channel, or installing our Android app. The table above lists the links for each subscription mode.
Assam Career Job 2023 F&Q
What about Assam Career Job 2023?
In this Assam Career 2023, AssamJobClub blog is an expert in publishing and list all the Latest Government Jobs, 10th 12th Pass Govt Jobs, ITI Jobs in Govt Sector, Engineer Jobs in Govt Sector, Banking Jobs, Railway Jobs, Police Jobs, Teacher Jobs and more.
How to Get the Latest Assam Career Job?
Visit our Assam Job News Page to Check the latest Job News in Assam List, click your qualification-based govt organization, and then go to a particular job notification page. Read carefully and then apply online or offline mode.
What kinds of jobs are available on Assam Career Job Page?
You can get 10th Pass 12th Pass wise Govt Jobs, ITI Govt Jobs, Diploma Govt Jobs, Degree wise Govt Jobs, Engineering Degree wise Govt Jobs, and much more.
Is the Assam Career Job page daily updated?
Yes, the Assam Career Job page in AssamJobClub gets updated on a daily basis. Job seekers can get the latest govt job notifications for all openings in various sectors. Job seekers can view the latest jobs which are updated on the Assam Govt Jobs instantly.
Conclusion
We hope the above article will help you a lot. If you guys face any problems regarding Assam Career Job 2023 or anything please mention us in the comment section below
If you like this article, share it with your friends. For any latest notification subscribe Assamjobclub and get the latest update through on your mailbox Click Here to subscribe Now